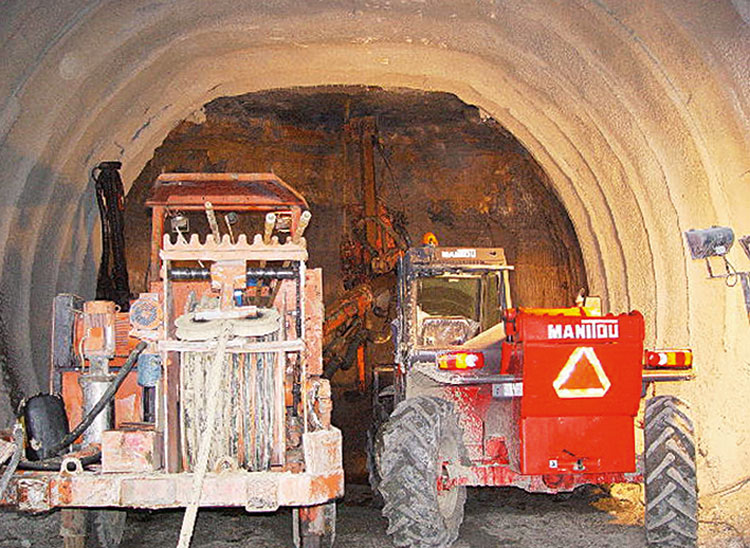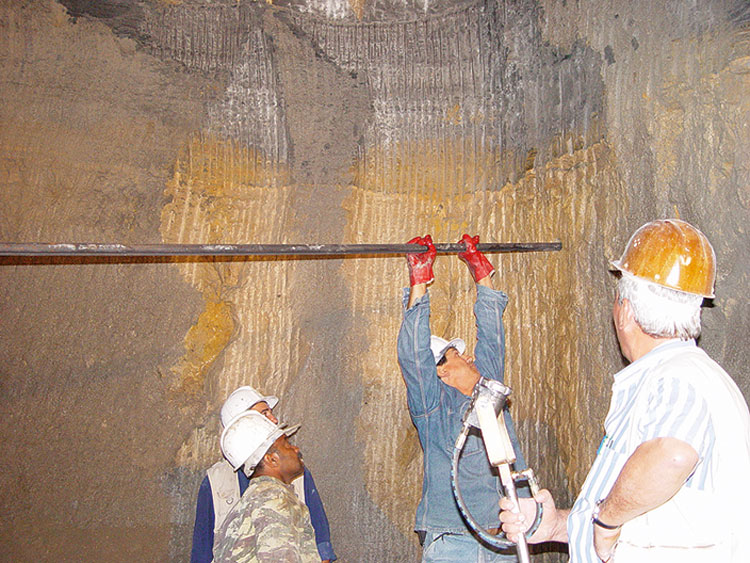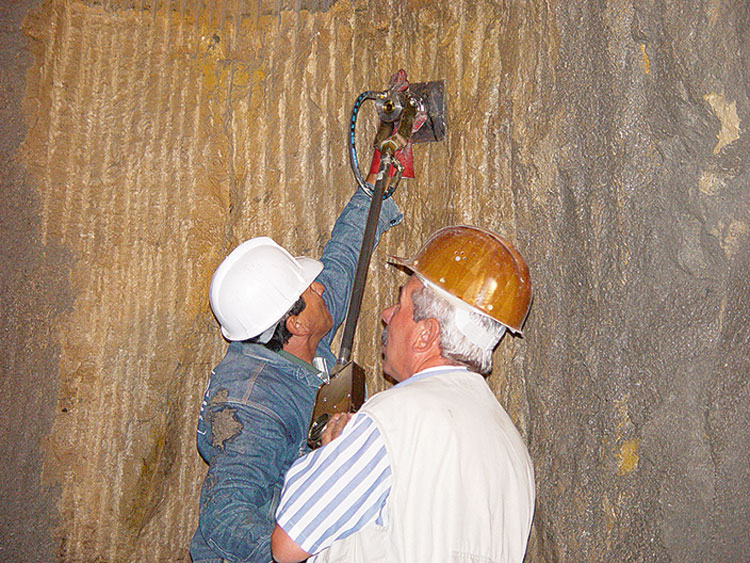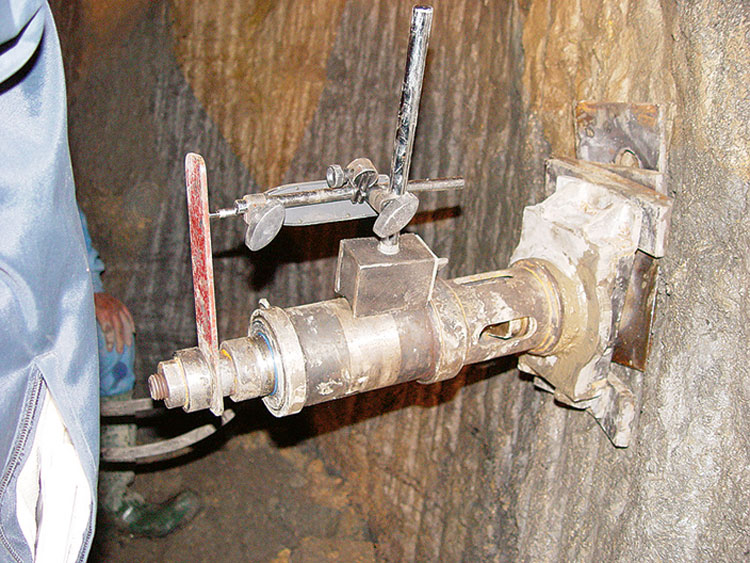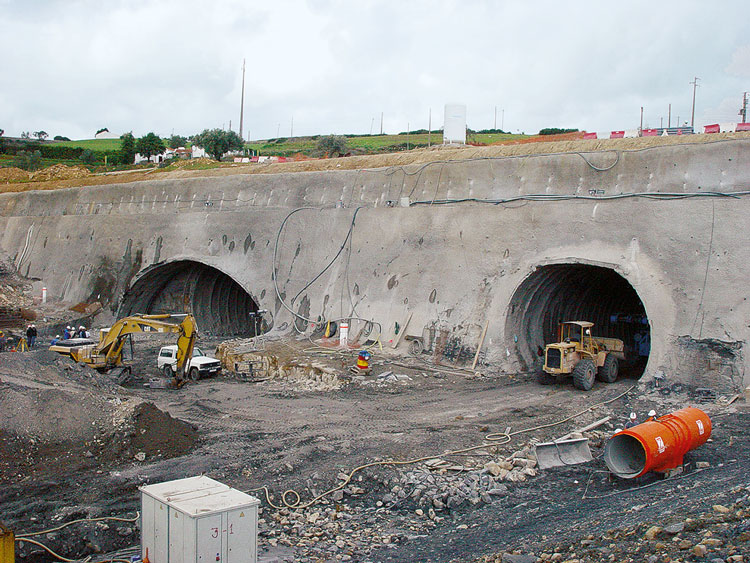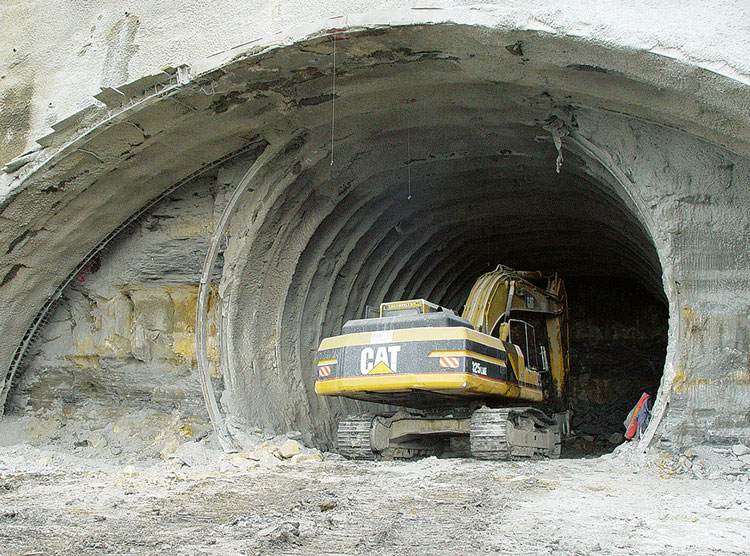 First application of OMEGA-BOLT® for Mato Forte Tunnel
Installation of 1,000 OMEGA-BOLT® in the Mato Forte Tunnel, the A10 expressway section between Bucelas and Arruda dos Vinhos, Portugal
A 260 m long expressway that includes a twin tube tunnel is being built 15 km north of Lisbon. Each tunnel tube, with a headroom of 5.1 m and a width of 15.5 m, contains three driving lanes that can be widened to four lanes in the future.
The new A10 expressway between Bucelas and Arruda dos Vinhos offers to the cities North of Lisbon a new connection to the capital.
The capital spending volume for the tunnel construction is EUR 18 million. However, the Mato Forte Tunnel helps reducing the impact of the motorway on nature to a minimum in this area. DSI Portugal supplied about 1,000 OMEGA-BOLT® with a length of 6 m which are being installed in the course of the excavation. The geological conditions with uniform 1 m thick horizontal layers of marl and limestone allow for an advance driving of up to 3 m per day.
Back
More Projects