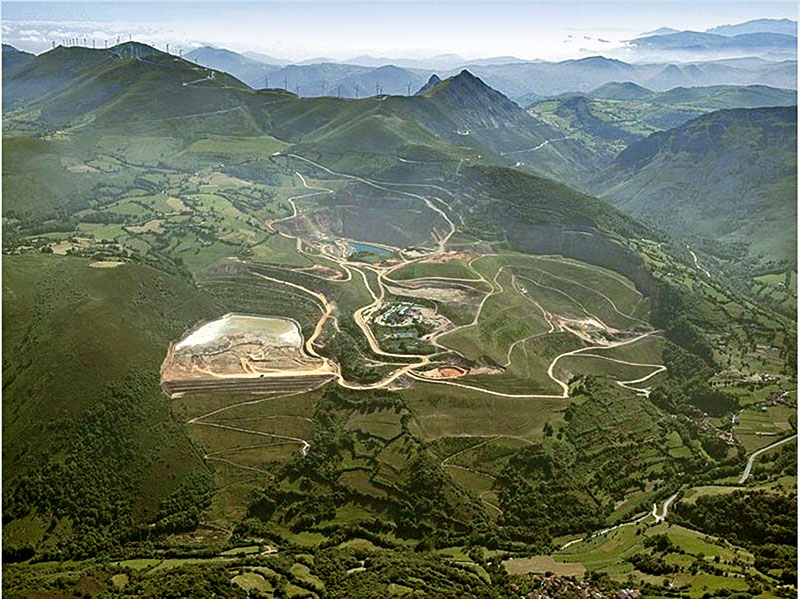 First Use of Friction Bolts in Spanish Mines
The El Valle-Boinás/Carlés Mining Project is located in the 45km long and 4km wide Rio Narcea gold belt in northern Spain near the seaport of Avilés. As early as 2,000 years ago, the Romans extracted gold from this region, and the gold deposits have been mined repeatedly until today. At the beginning, extraction was limited to open pit mining; however, since 2004, mining is also conducted underground.
The owner of the two mines El Valle and Carlés, Kinbauri España, has been extracting gold and copper from underground mines at both sites. In order to guarantee safe advancement, the company asked DSC Spain to stabilize the mine galleries.
For this purpose, DSC supplied friction bolts produced by DSI Chile which had not been previously used in Spanish underground mines. The products supplied were 2.4m long friction bolts with wall thicknesses of 2.2mm and a diameter of 39.5mm. In addition, DSC also supplied 150 x 150 x 4mm anchor plates.
A total of 4,160 friction bolts have been delivered from Chile so far.
The DSI Friction Bolts ensure a quick and easy installation process that can be undertaken using both hand-held or fully automated equipment. The bolts reach immediate load-bearing capacity after installation and show low sensitivity to ground movements.
With a planned mine life of 15 years, the expected yearly consumption of both mines is approximately 36,000 friction bolts. Thanks to the efficient co-operation between DSC and DSI Chile, the owner can continue mining in a safe working environment.
Back
More Projects