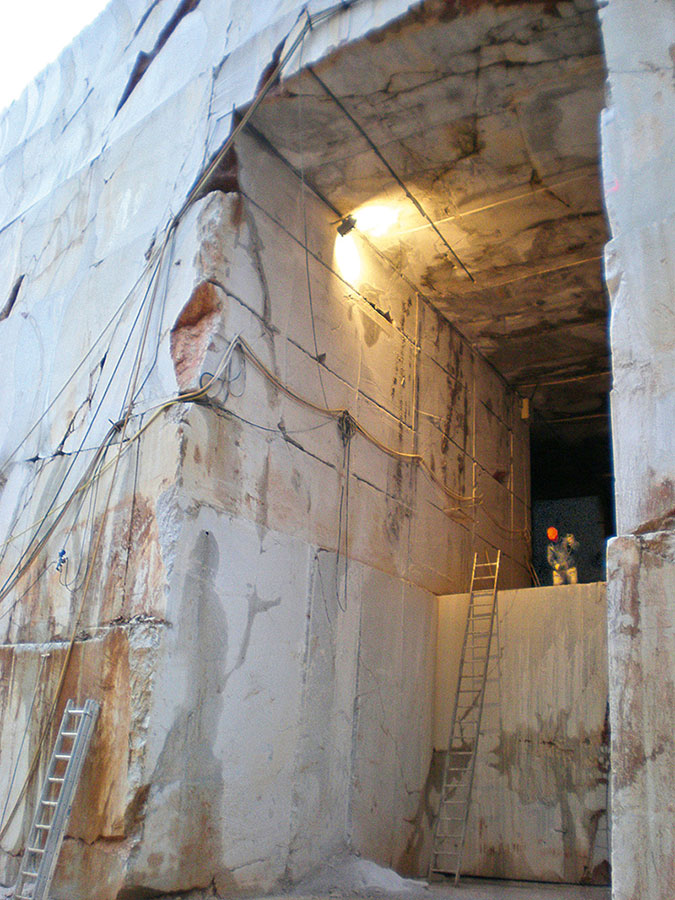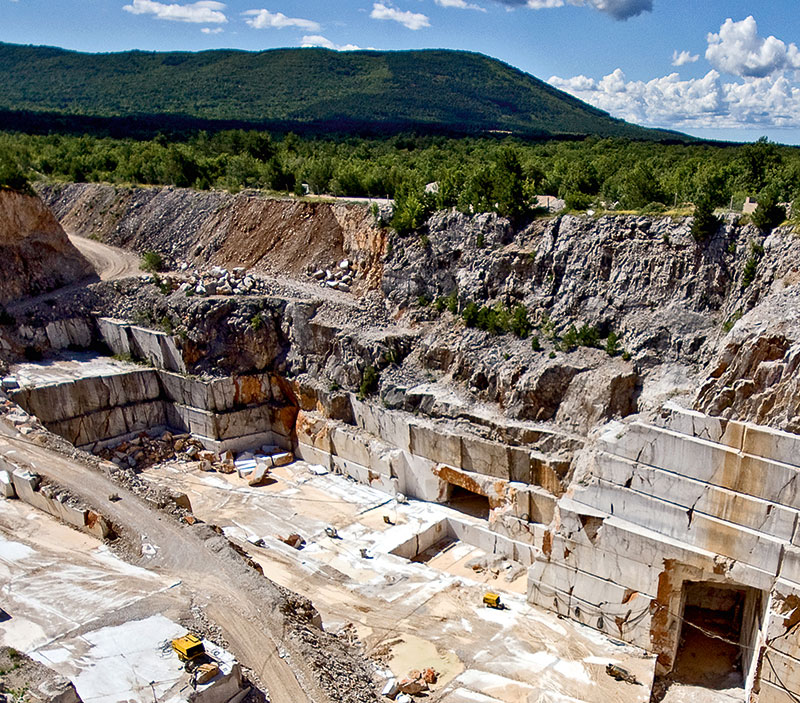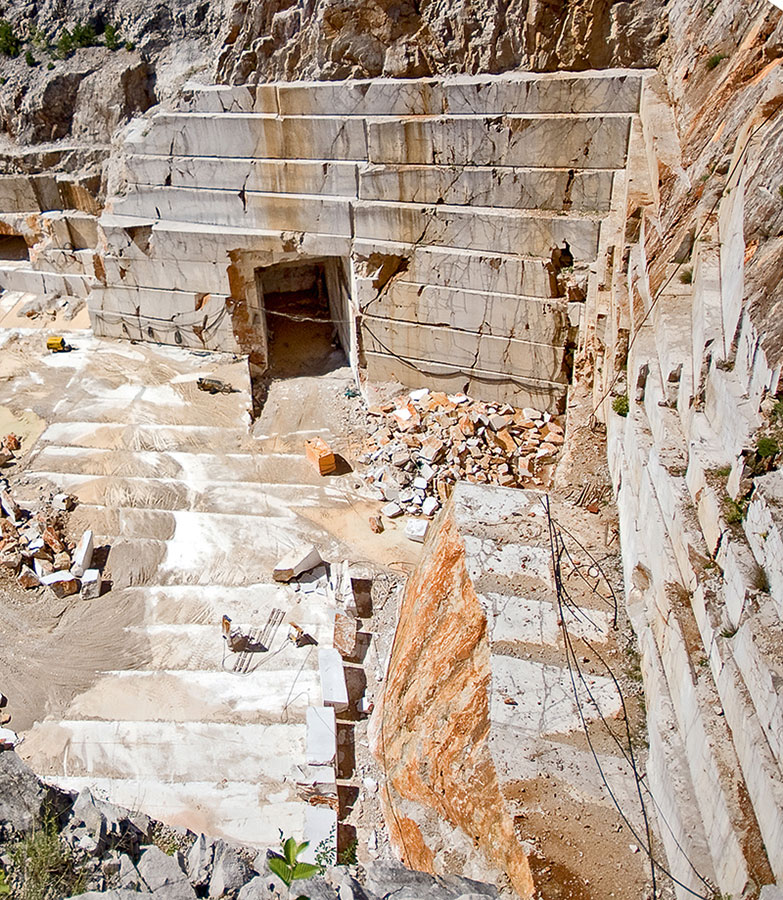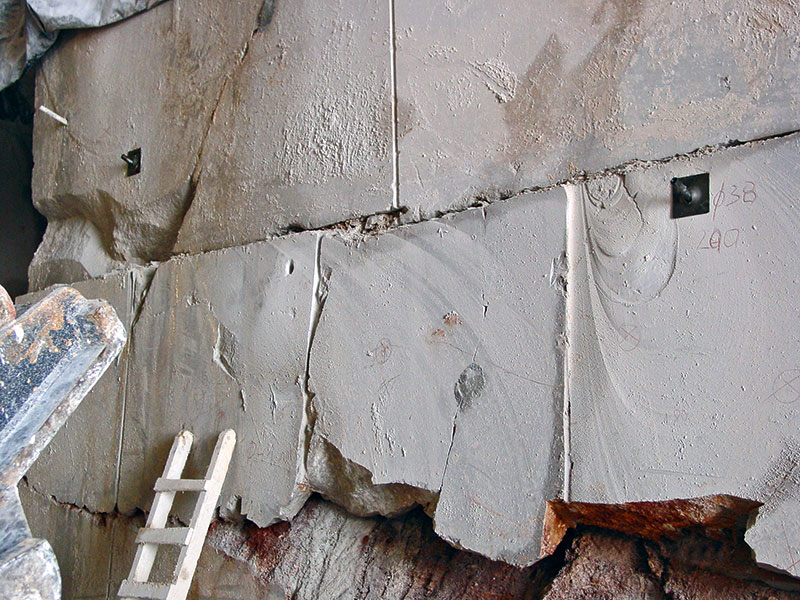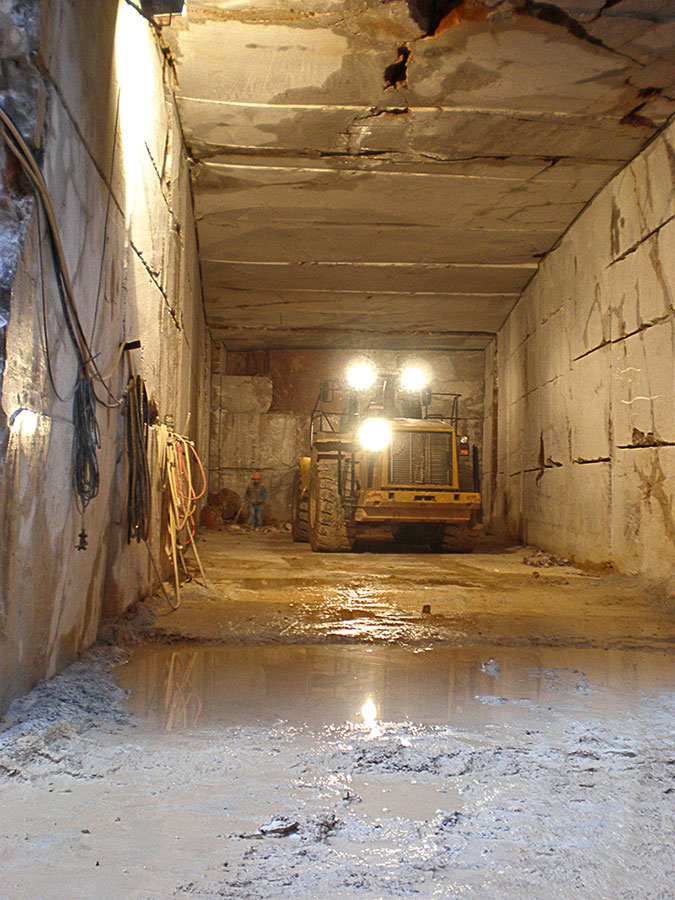 High Quality Marble from Slovenia: Safe Advance in Underground Mining with DSI
Since 1933, Fiorito and Unito marble have been mined in the Lipica 1 quarry in Slovenia. The high quality marble is primarily used for facades and for the construction of aesthetically pleasing buildings.
In 1987, open pit mining of marble was started in the Lipica 2 quarry. Both quarries were then extended to underground mining in 2002 and 2005 respectively.
In the meantime, Lipica 1 has become the largest underground mine and Lipica 2 the largest open pit mine in Slovenia. In order to ensure future development, open pit mining was begun in the Doline quarry, which was then also extended to underground mining in 2009.
To expand the three open pit mines to underground mining, galleries with a height of 26 to 28m had to be excavated.
During underground excavation, rock pillars are left in place at a regular spacing. These natural rock pillars support the large cavities resulting from the excavation.
In order to prevent rock falls at the pillars and to permit a safe advance of the three underground mines, DSI supplied high quality OMEGA-BOLT® Expandable Friction Bolts including accessories. The friction bolts that were supplied are insensitive to vibrations caused by blasting and maintain their load-bearing capacities even when undergoing deformations in the surrounding rock mass.
Back
More Projects