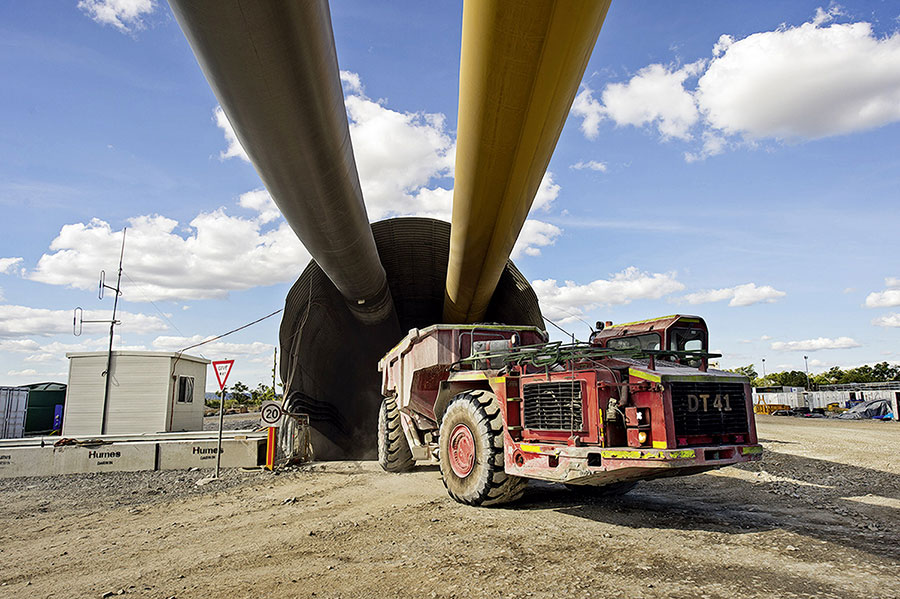 DSI secures Supply of Ground Support to Ranger 3 Deeps Mine
Following the completion of mining in Ranger Mine's Pit 3 in 2012, Energy Resources of Australia (ERA) has begun the transition from open cut mining to underground exploration of the Ranger 3 Deeps mineral resource. DSI was invited to tender the supply of ground support for this project by MacMahon Mining Underground. DSI were successful in securing this work and commenced supply in December 2013. DSI supply a resin bolt system as well as friction bolts and mesh. This mine is serviced by DSI Mount Isa.
ERA is one of the largest continually operating uranium producers in the world. Uranium has been mined at Ranger for three decades and Energy Resources of Australia has an excellent track record of reliably supplying customers.
Ranger mine is one of only three mines in the world to produce in excess of 110,000t of uranium oxide. This product is used to generate electricity using nuclear energy, which produces minimal carbon emissions.
Ranger Mine is located 8km east of Jabiru and 260km east of Darwin, in Australia's Northern Territory. Located on the 79km² Ranger Project Area, Ranger mine is surrounded by, but separate from, the World Heritage listed Kakadu National Park.
Back
More Projects