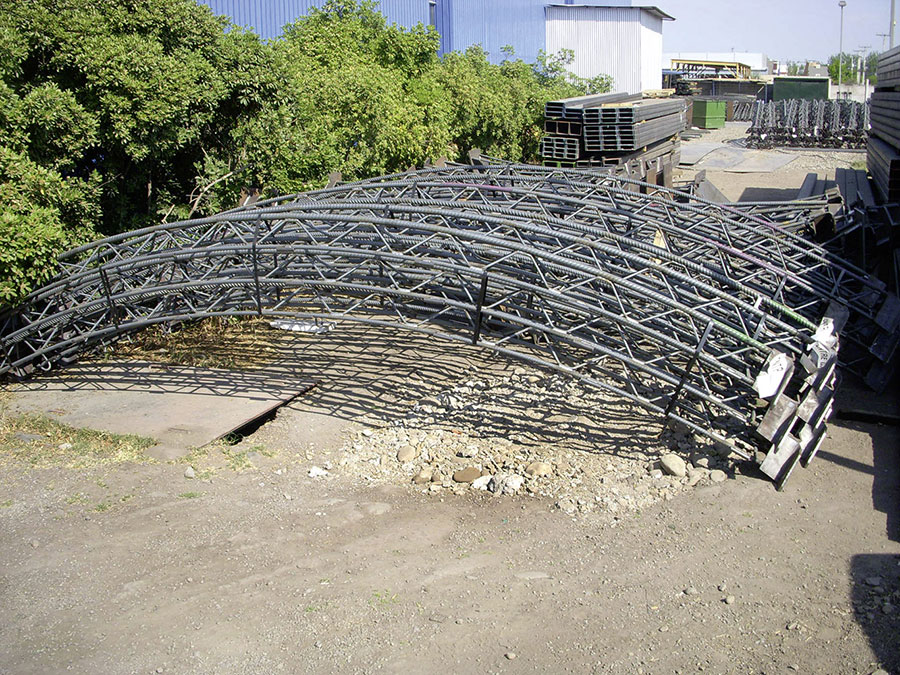 Santiago de Chile Metro Expansion
Inaugurated in 1975, Metro de Santiago is one of the largest and oldest subway systems in South America and a major method of transportation for the city of Santiago de Chile.
In the middle of 2013, work began on two new lines – line 3 and line 6. After completion of the new lines, the Metro de Santiago will be 140km long with 136 stops in 26 districts.
Line 6 will have a total length of 15.3km and include 10 stops; travel time to the city center of Santiago de Chile will be cut in half. The line will run from Cerrillos Station in the south-west to Los Leones Station in the city's north-east and is scheduled to be operational by the end of 2016. Line 3 with a total length of 22km is scheduled to be completed in 2018.
To complete the new lines 3 and 6 and their 28 new stations, approx. 37km of tunnels as well as many new access shafts are being built across the city.
In a first contract, DSI Chile is supplying lattice girders for the tunnels in section 3 and 4 of line 6.
Back
More Projects