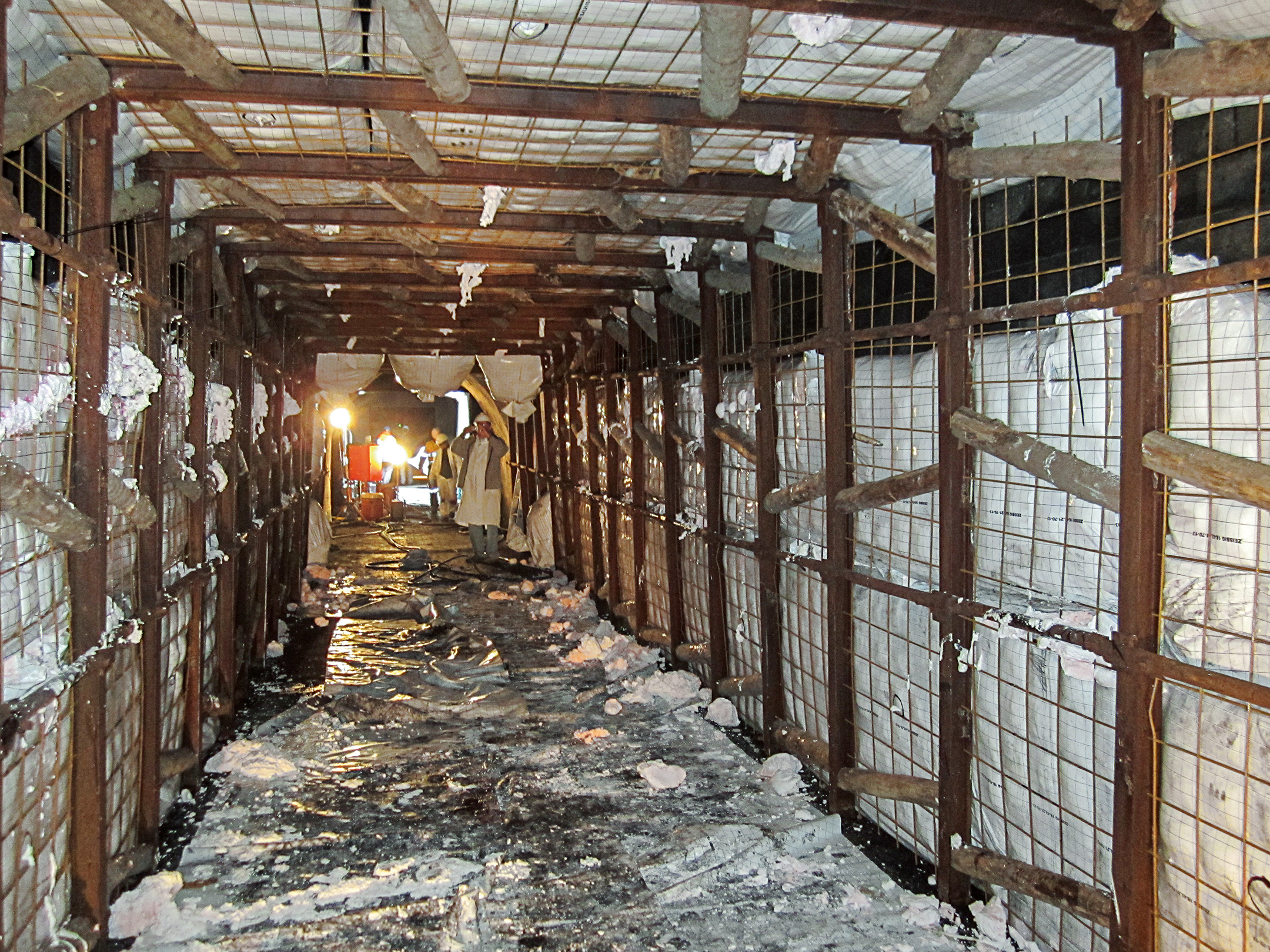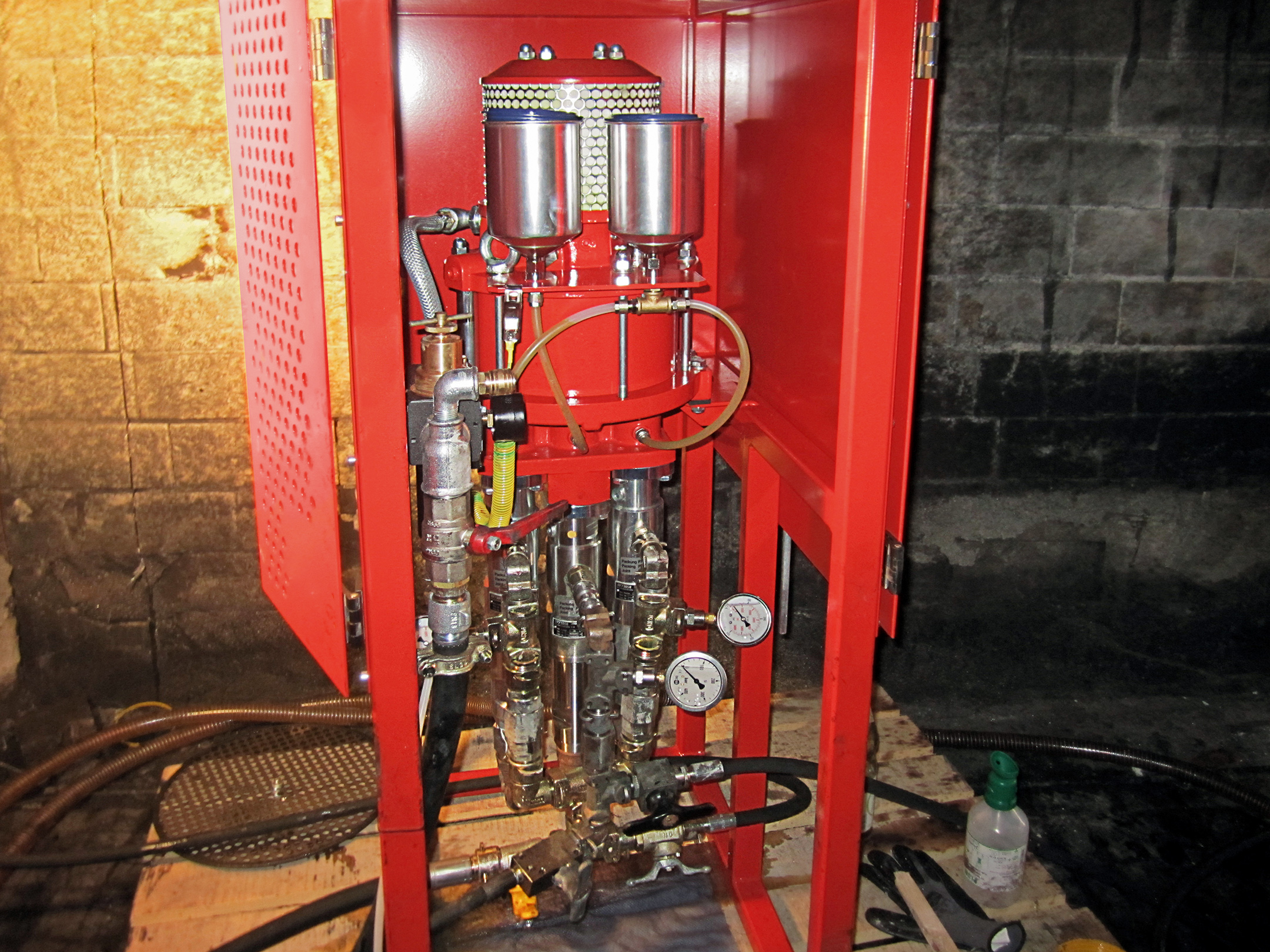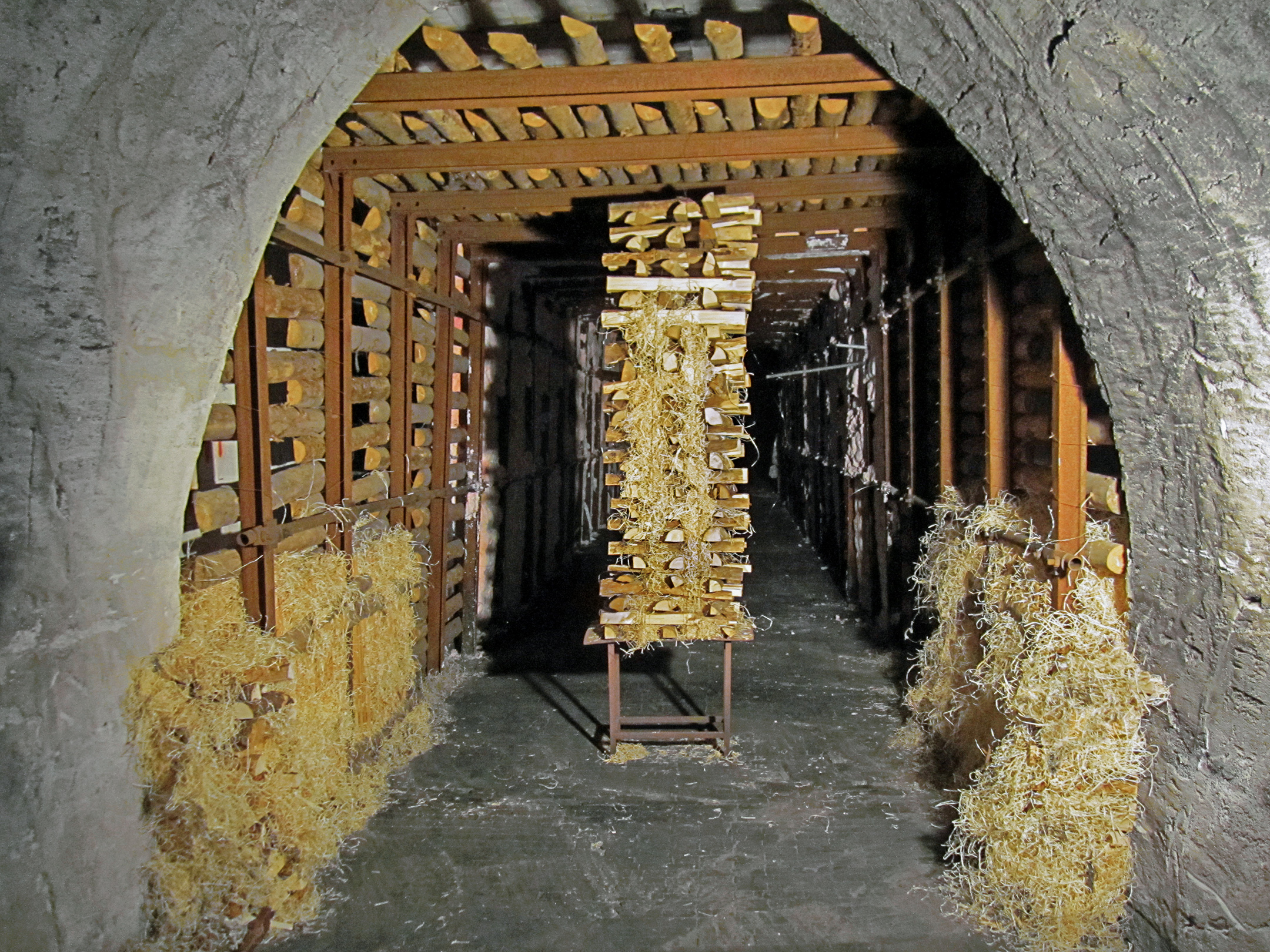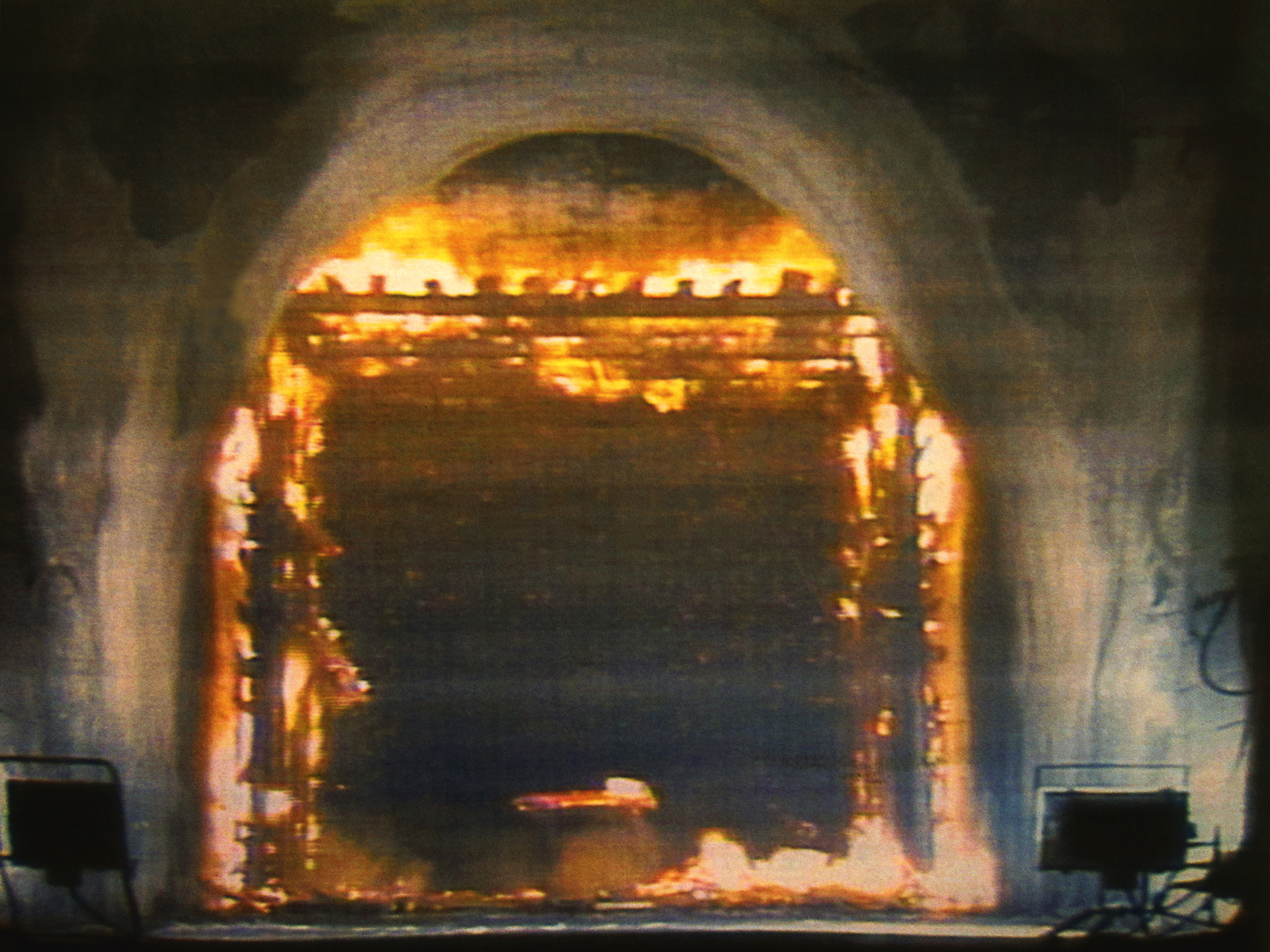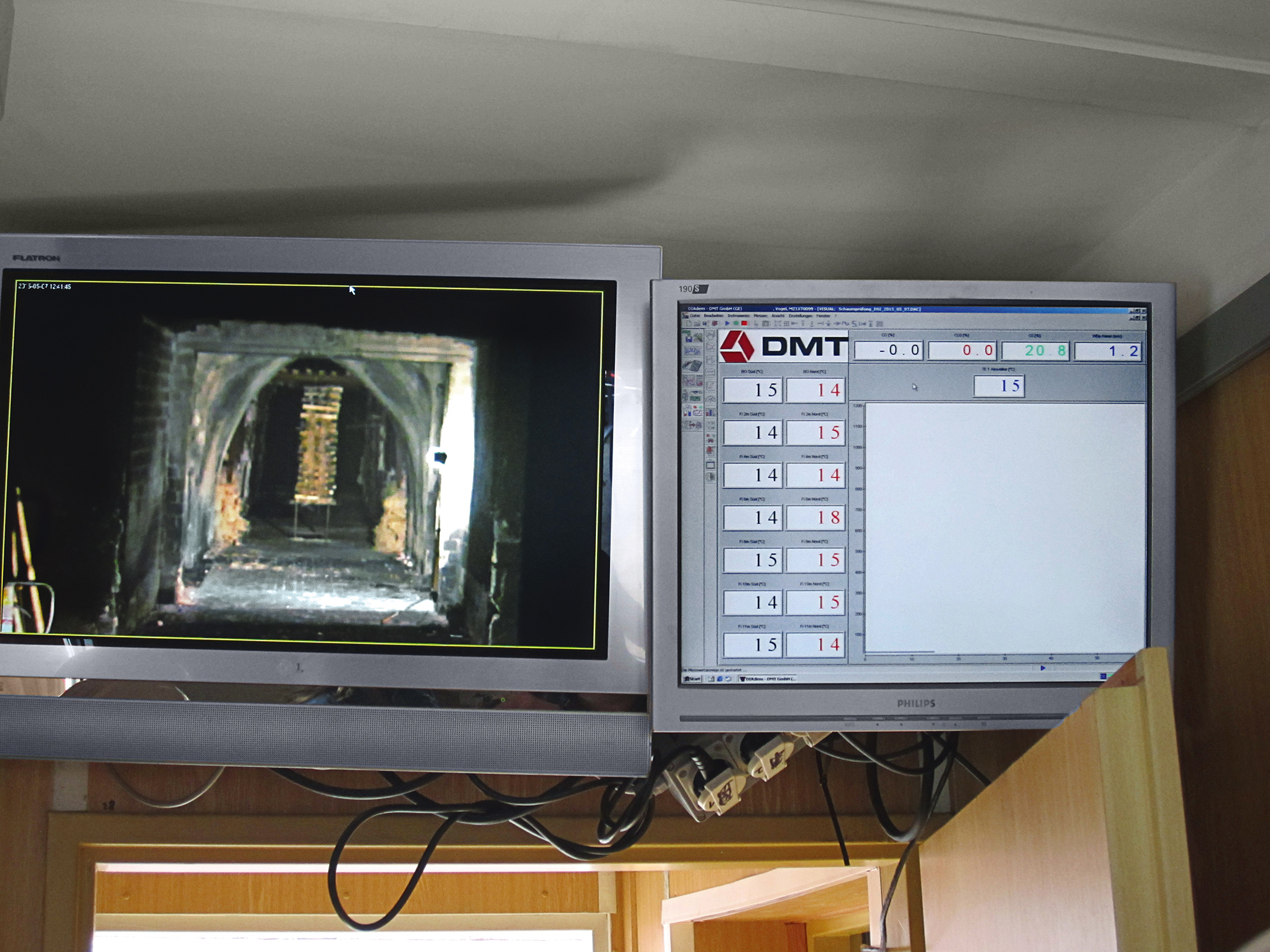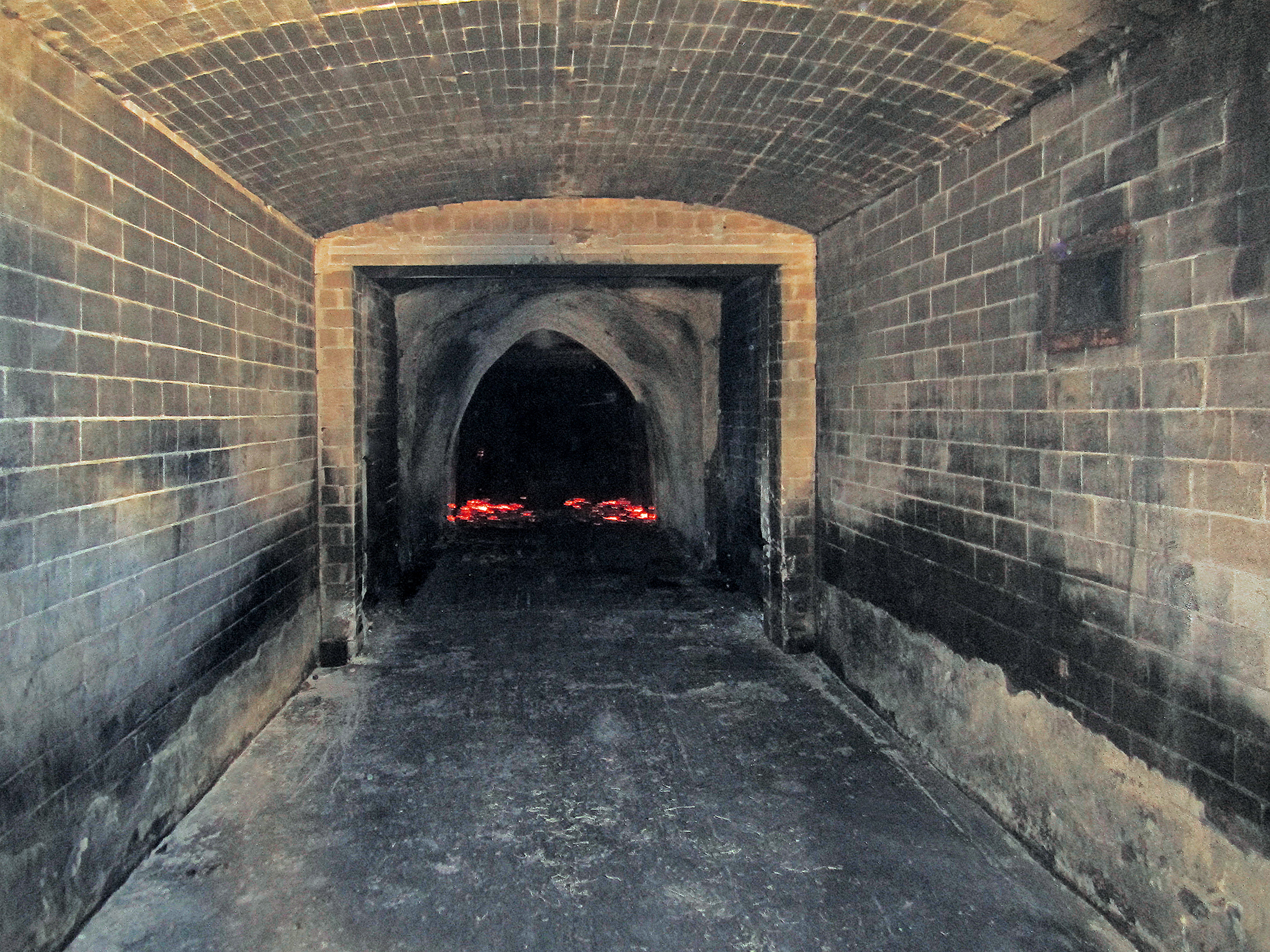 DSI Mine Fill Resins pass DMT's "Big Fire Test"
Recently, DSI completed its range of injection resins with the addition of fast reacting and super high foaming phenolic DSI Mine Fill Resins. DSI Mine Fill Resins A and B feature low viscosity, thus enhancing pumping performance and, as a result, are an efficient means for sealing gas dams or surfaces. Furthermore, they serve well for filling cavities in order to prevent gas accumulation and are especially suitable for erecting firewalls.
In order to obtain an approval for marketing these special phenolic resins especially in Australia as well as in Turkey, the DSI Mine Fill Resins had to pass several critical tests. These also included a major fire test jointly carried out by DSI and Polychem at the test facility of the independent service provider DMT in Dortmund, Germany in May 2015. In addition, the test program included further tests concerning the curing temperature as well as a 90l test with and without carbon dust, a filter test, an electrostatic test and several hygiene tests.
It took DMT several days to prepare the fire tests in a special gallery at the facility. A very specific design protocol had to be followed for the mine related tests. Once a 13m long section of the gallery had been prepared, DSI and DMT installed tubular films and pumped the Mine Fill foams into the cavities between the gallery walls and the lining. The pumping operation required the best part of 3 days. After the foam was installed, time was needed to remove the reinforcement mesh and foil material, install the required measurement instrumentation and to allow the resin material to dry completely.
In preparation for the fire test, a fuel source was installed to very specific detail and probes were installed in the tunnel to monitor both temperatures and gas emissions.
During the fire, two highly trained fire wardens remained in the tunnel. The entire fire test was monitored at a control center on the surface.
The fire, which was monitored overnight, produced temperatures above 800°C. During the complete test, the highest temperature measured in the middle of the DSI Mine Fill Resin body was 99.47°C and thus considerably below the stipulated maximum temperature of 150°C.
After the test setup had been allowed to cool for 24 hours, the foamed DSI Mine Fill body was cut open and revealed a fine-pored, homogenous structure. The foamed body did not show any signs of carbonization. Consequently, DMT confirmed that DSI Mine Fill Resin had fully complied with the relevant regulations and therefore passed all tests.
DSI is currently the only company to have a new fire test for phenolic resins that meets recent standards and to have an up-to-date technical approval.
Back
More Projects