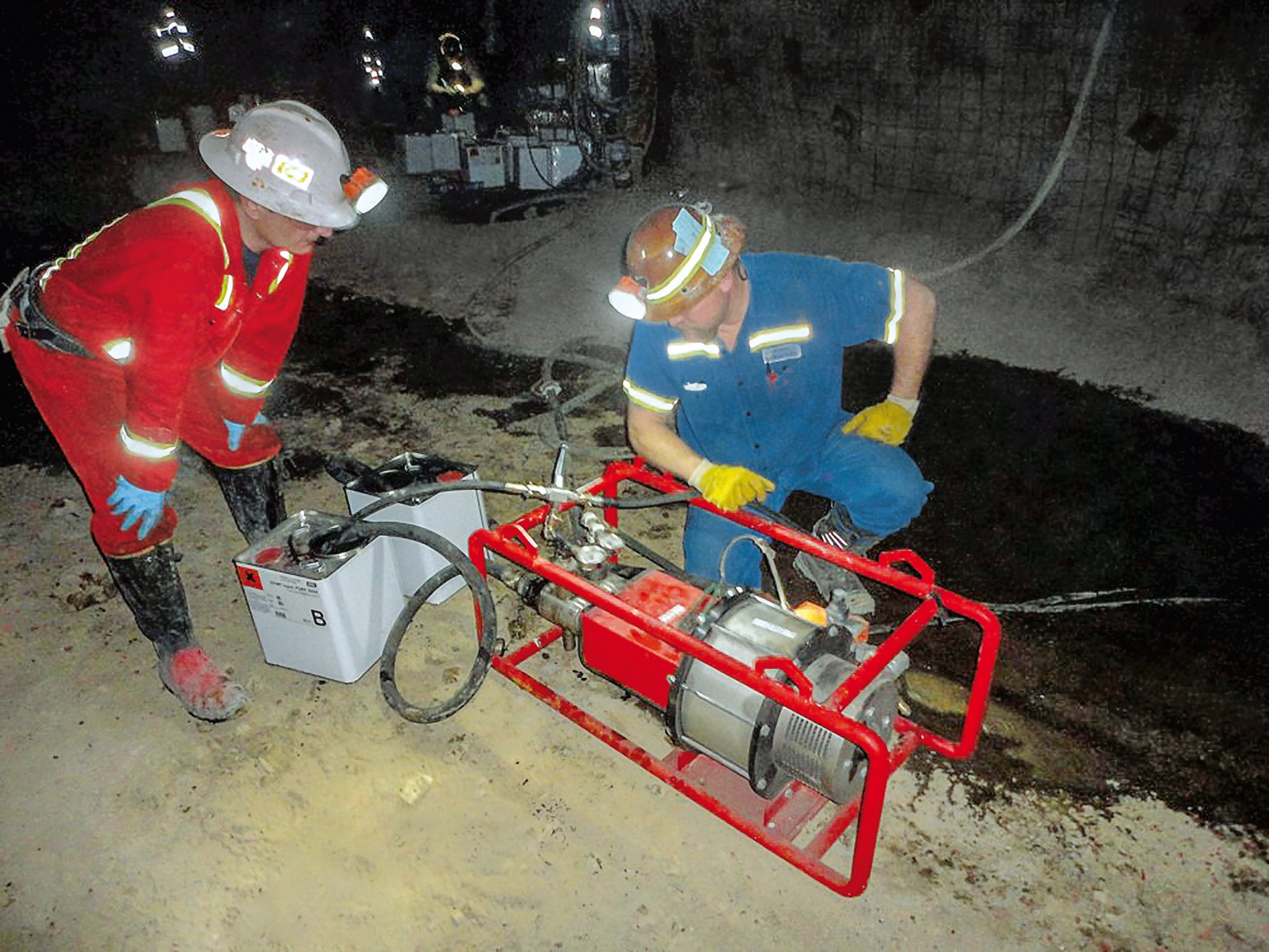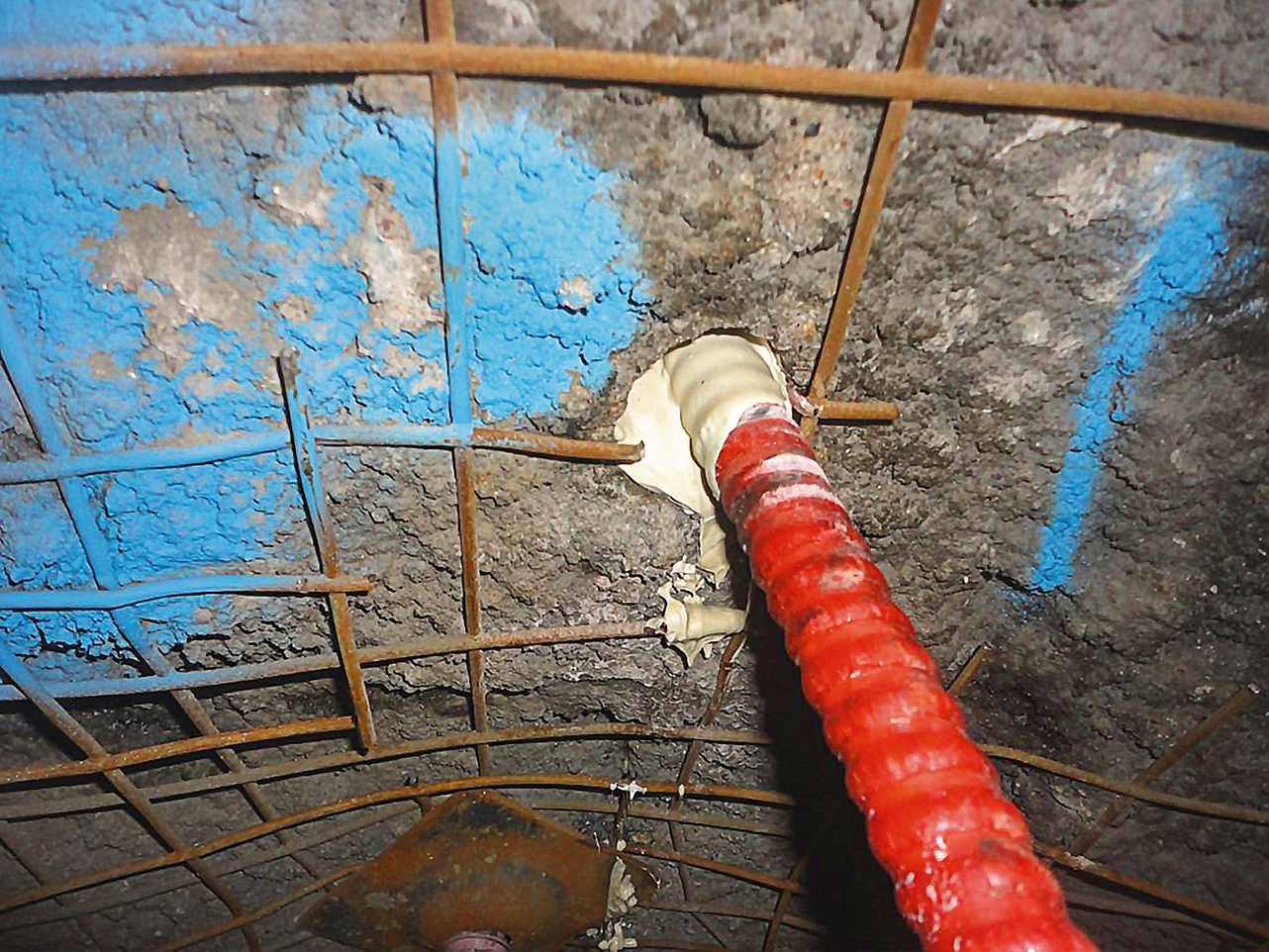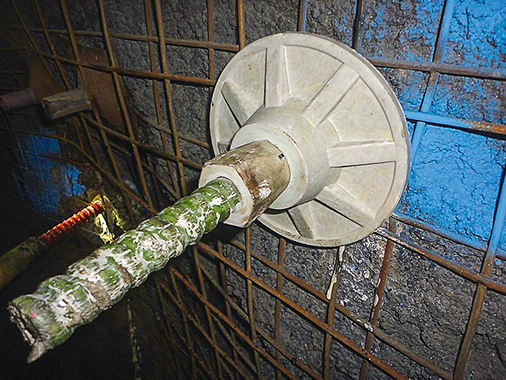 The Leeville Mine: DSI GRP Rock Bolts and DSI Inject Systems ensure Safety in Aggressive Environments
The Newmont Mining Corporation was founded in 1921 in the USA and is a globally leading producer of gold and copper. Approx. 16km north-west of the town of Carlin in Nevada, the company operates the Leeville Underground Mining Complex. As of 2014, the Leeville Mine reserves amount to an estimated 1.291 million ounces of gold.
Within the scope of planned rehabilitation work, the owner was looking for suitable ground control products. The main challenge was the very high corrosion potential in this area of the mine; for example, mine water samples showed a pH value in the range of 3, indicating a highly acidic and thus corrosive environment.
DSI Underground Systems had previously supplied a variety of high quality ground support products to the mine. Consequently, the owner asked DSI to develop a corrosion resistant ground control system that was going to be installed in the mine within the scope of a large-scale trial and tested with regards to its suitability. The highly corrosive environment in which default, steel-based ground support systems corrode within a very short period of time was not the only topic that was problematic: high temperatures underground posed an additional challenge.
In view of these circumstances, DSI proposed a combined ground control system consisting of DSI GRP Rock Bolts and DSI Inject Resins. Glass fiber reinforced tendons feature excellent corrosion protection and low weight, have a high tensile load-bearing capacity, and can be easily cut by mechanical excavators or shearers if necessary. For the comprehensive test, more than 200 CH25-250 DSI GRP hollow bars as well as self-drilling, CR32-340, DSI GRP hollow bar rock bolts were used.
Trial installation tests were carried out using two different types of injection resins plus accelerator. The first injection resin was DSI Inject SILO 8044, a 2-component silicate resin with excellent adhesive properties that cures quickly. Due to the prevailing characteristics of the surrounding rock mass, some DSI GRP Rock Bolts were also injected with the 2-component polyurethane injection resin DSI Inject PURE 8034 plus accelerator DSI Inject PURE X 8034. In contrast to cement grout, this injection resin ensures fast curing for immediate support even in areas that are subject to mine water inflow.
The installation procedure was optimized with the help of DSI's technical personnel in order to ensure a fast, easy and safe installation and to optimize cycle times. DSI also provided the owner with the necessary accessories as well as a highpressure pump for injecting the resins. In order to permit a direct comparison, 8 pcs. of R32 DSI Hollow Bars were installed and also injected with DSI Inject Systems.
Based on the trial test results, DSI provided detailed recommendations for the rehabilitation work in the mine. In addition to the optimum ground control system, DSI also proposed suitable installation methods and training for on-site personnel. The tests showed that the use of DSI GRP Hollow Bars together with DSI Inject Resin was the best solution for the prevailing conditions at the Leeville Mine.
Back
More Projects