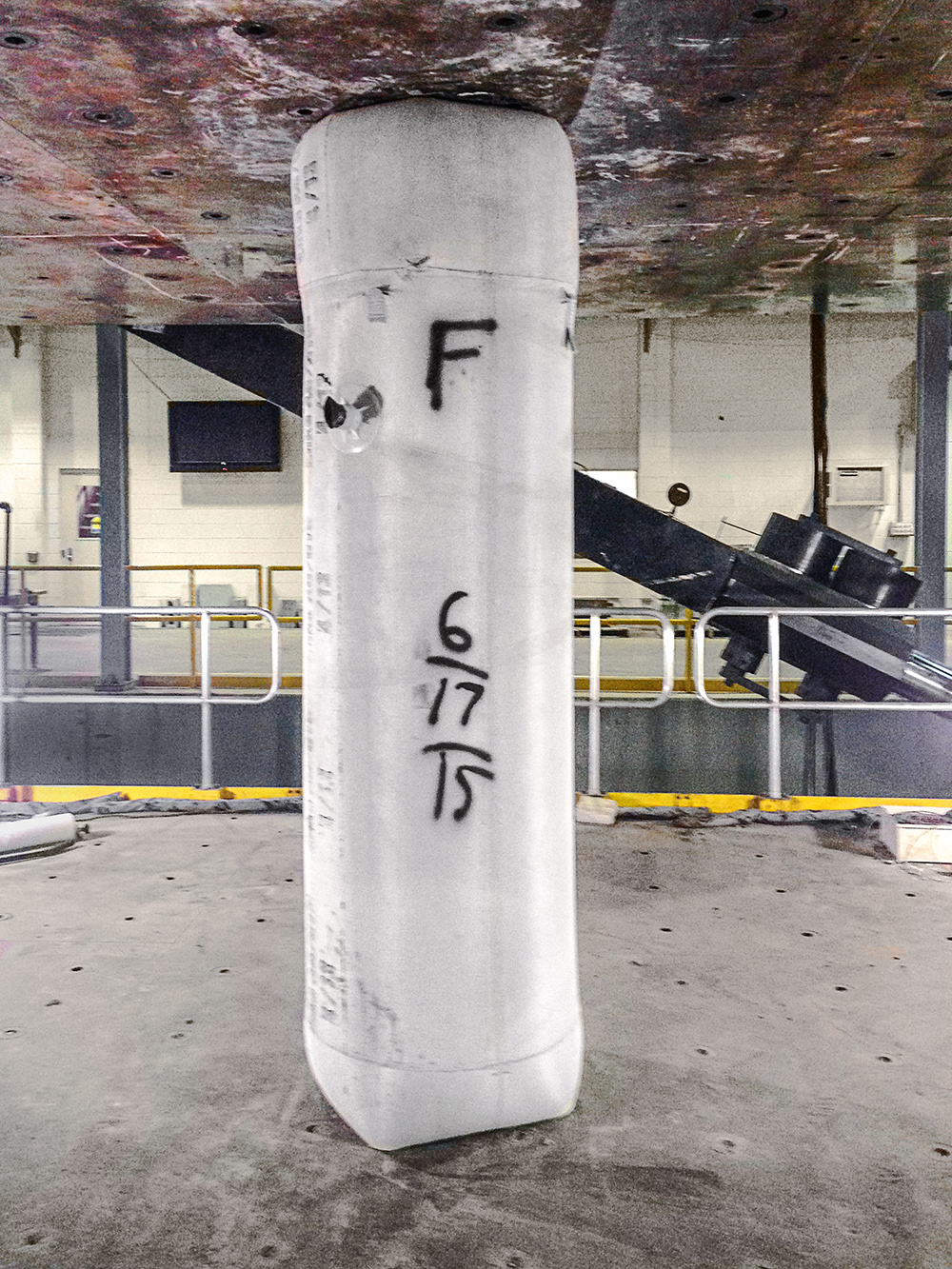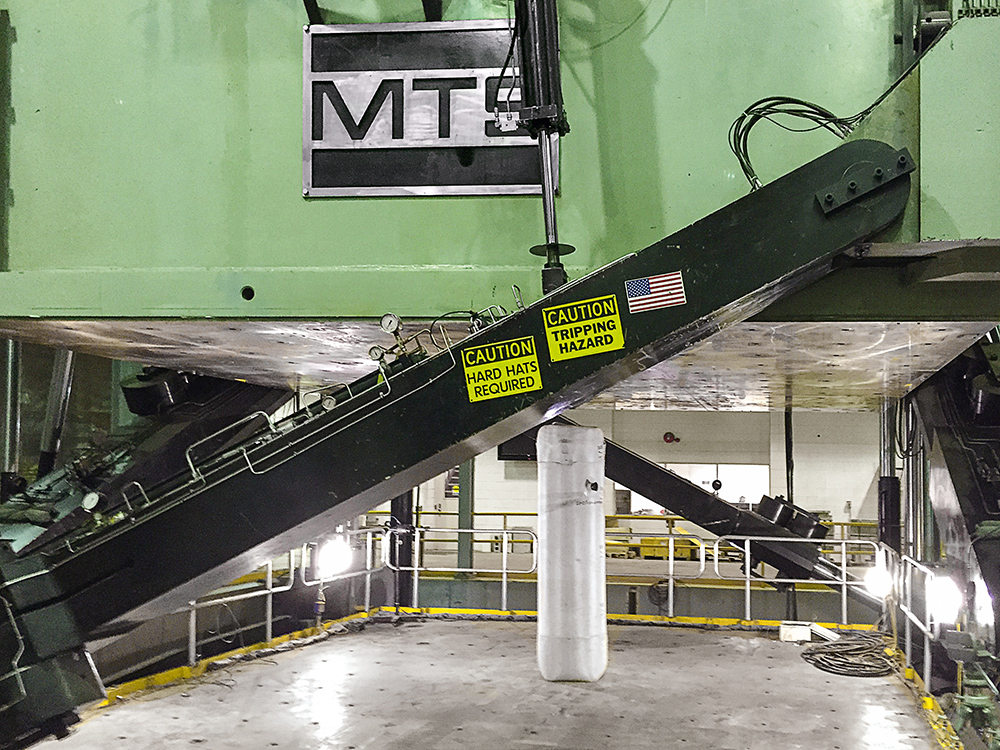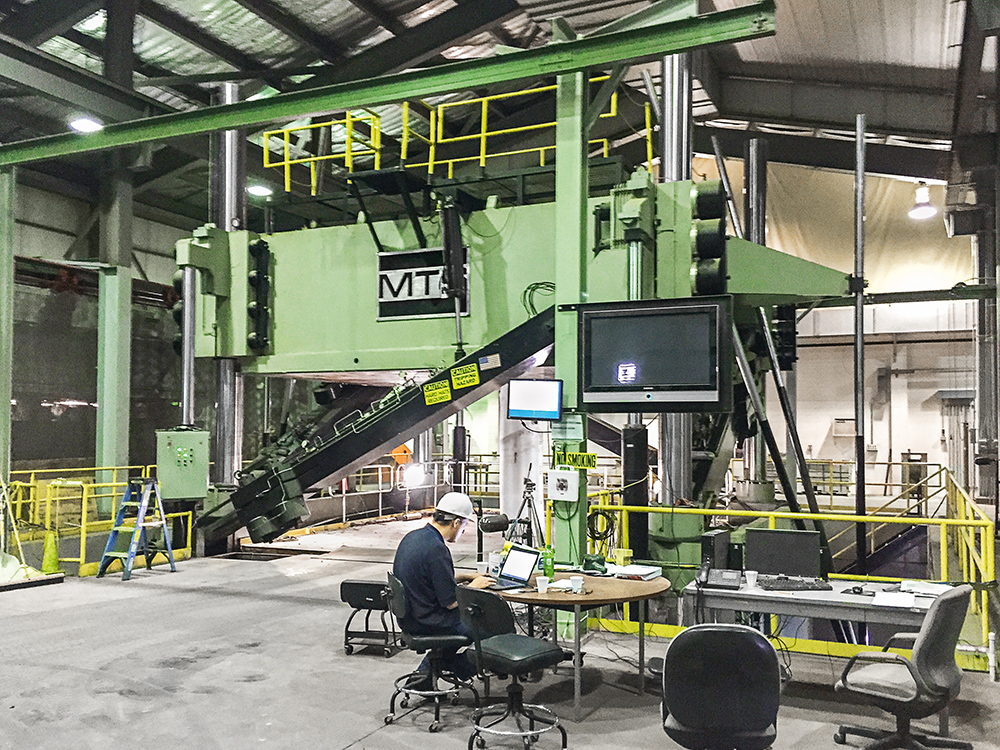 BULLFLEX® Support Pillars prove their Load-Bearing Capacity: Successful Tests at the NIOSH Laboratory
BULLFLEX® Support Pillars have been developed as a special supporting member featuring an excellent load-bearing capacity. Their main fields of application are auxiliary standing support, artificial pillars, and corner slumps, as well as repair work in overstressed or fault zone areas. Other applications include the rehabilitation of visitor mines or the construction of bulkheads or dams.

The BULLFLEX® system consists of patented textile groutable hoses made of high-strength fabric, which are subsequently filled with a cement-bonded building material. BULLFLEX® Support Pillars are used wherever a fast support solution is required. Due to their active setting load and immediate load transfer, support pillars, which are also referred to as pumpable cribs, work like a strong hydraulic prop that can be left in position as a permanent standing support. Besides, the BULLFLEX® system has an active pre-loading feature and a higher safety support factor compared to conventional supplementary standing support systems.
Recently, improved BULLFLEX® Support Pillar versions were developed that had to be tested in terms of load-bearing capacity. Due to the high load-bearing capacity levels featured by BULLFLEX® Support Pillars, only a few testing laboratories are able to conduct load testing on pillar samples. One laboratory with long-term experience in testing and evaluation of standing support systems is the Pittsburgh Research Laboratory of the National Institute for Occupational Safety and Health (NIOSH) in the USA.
The testing program was developed by DSI in cooperation with the partner and supply firm BuM Beton- und Monierbau GmbH, Herten, Germany. In May 2015, 5 Type 25-29" (63.5-73.5cm) BULLFLEX® Pillars with a height of approximately 2.5m (8ft) and 5 Type 20-23" (51.0-58.5cm) BULLFLEX® Pillars with a height of approximately 2.1m (7ft) were prepared as test samples in Germany and shipped to Pittsburgh.
In June 2015, load tests were conducted on those 10 samples. Type 20-23" BULLFLEX® Support Pillars showed an average loadbearing capacity of approximately 580 kips (2,580kN). Pillars type 25-29" had an average load-bearing capacity of approximately 950 kips (4,225kN).
In November 2015, a second series of load tests was conducted on similar samples to verify both the support capacities and an improved yielding ability of the BULLFLEX® Pillars.
The successful performance evaluation of BULLFLEX® Support Pillars now forms the basis for a technical document that allows design firms and clients a fast and flexible choice of additional standing support systems wherever required.
Back
More Projects