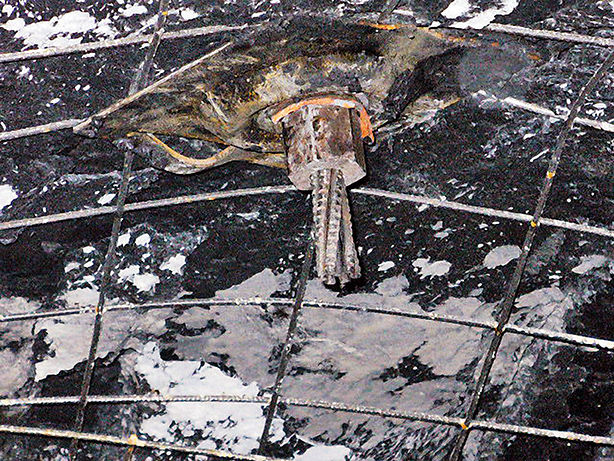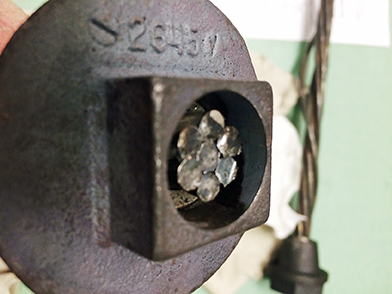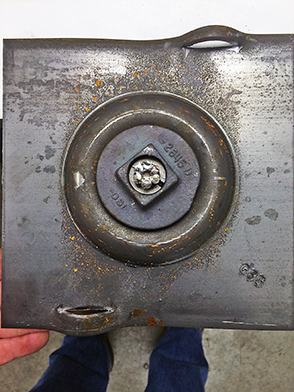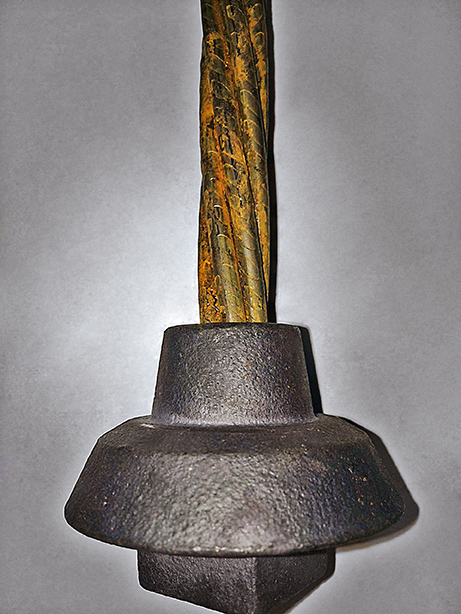 Innovations in Mining: DSI Underground develops efficient Cable Bolt Systems
Cable Bolts are routinely used for underground roof support in coal, metal and non-metal mines. Since cable bolts in Mining are long, single-section multi-strand tendon supports, they are very suitable for use in deep boreholes and where mining heights restrict the use of long solid-bar style rock bolts.

DSI Underground is aware of the important role of these ground support products in Underground and is therefore continuously developing its product offer in this area.
Recently, DSI Underground tested and approved new cable bolt systems: Square Head Cable Barrels, Threaded Tensionable Cable Bolts and new Indented Strand Cable Bolts.
DSI Square Head Cable Barrels
The new DSI Square Head Cable Barrels permit bolt installation and resin-mixing with conventional installation tools. Numerous Square Head Barrel Cable Bolts have been tested in the lab and in-the-mine to verify performance. The 1-1/8" Square Head meets ASTM Rock Bolt Specification requirements.
DSI Threaded Tensionable Cable Bolts
Tensionable ground support systems provide additional roof rock reinforcement in thinly laminated mine roof conditions. Furthermore, Threaded Tensionable Cable Bolts permit the utilization of longer, single­section ground support systems in reduced mine opening heights. The new DSI Threaded Tensionable Cable Bolts have recently been successfully tested and approved at a DSI Underground customer mine in North America. In addition to product application, the test installation also demonstrated the immediate roof compression and the excellent product performance of the new cable bolt.
DSI Indented Strand Cable Bolt
Most high-strength cable is smooth and requires cable "bulbs" or other deformations for proper anchorage in the drill hole. The new DSI Indented Strand Cable Bolt has small deformations along the length of the cable strand that provide stable anchorage in resin or grout.
The small deformations perform similarly to deformations along the length of bulbed or otherwise deformed rebar bolt systems.
The Indented Strand Cable does not require the extra manufacturing step for "bulbing" the cable, thus minimizing manufacturing costs. DSI Underground has conducted both laboratory and in-mine tests that proved the performance of the anchorage and the assembled cable bolt. Since the DSI Indented Strand Cable Bolt is not bulbed, bolt installations are easier with faster resin systems; the non-bulbed indented strand cable also makes installing the cable bolts easier with older, higher viscosity resin.
Taking into account manufacturer's dates on the packages, customers are therefore able to utilize older resin inventory that would have created bolt installation problems with bulbed cable bolts.
Back
More Projects