Cable Bolt Bulbed Bulk Pack
Key Features
Manufactured from stress relieved, low relaxation, high strength 17.8mm diameter 7 wire steel strand the cable bolt is formed by bulbing the strand into small cages, typically 29 – 31 mm diameter, and at 1 bulb per metre.
The cable bolt bulbs can be modified, in frequency and diameter, so that geotechnical engineers are able to design specific reinforcement products to suit ground conditions being encountered.
Bulk cable bolts are supplied to 450m in length
Surface confinement is usually provided by flat or domed plates and barrel and wedge anchors. For accessories refer to appropriate pages for slotted or multiple hole plates, barrel and wedge anchors, cable bolt spacers, grout and breather tubes.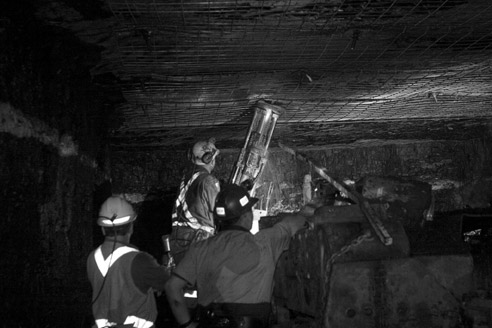 Notes
When installing cable onto cable bolting machine cassettes, the bolting machine manufacturer's guidelines must be followed.
Only DSI rock bolt components should be used to enable the optimum performance of the bolt system to be obtained
DSI Underground Mining Products Division is Quality Assured to ISO 9001:2015, Registration QMS 41328.