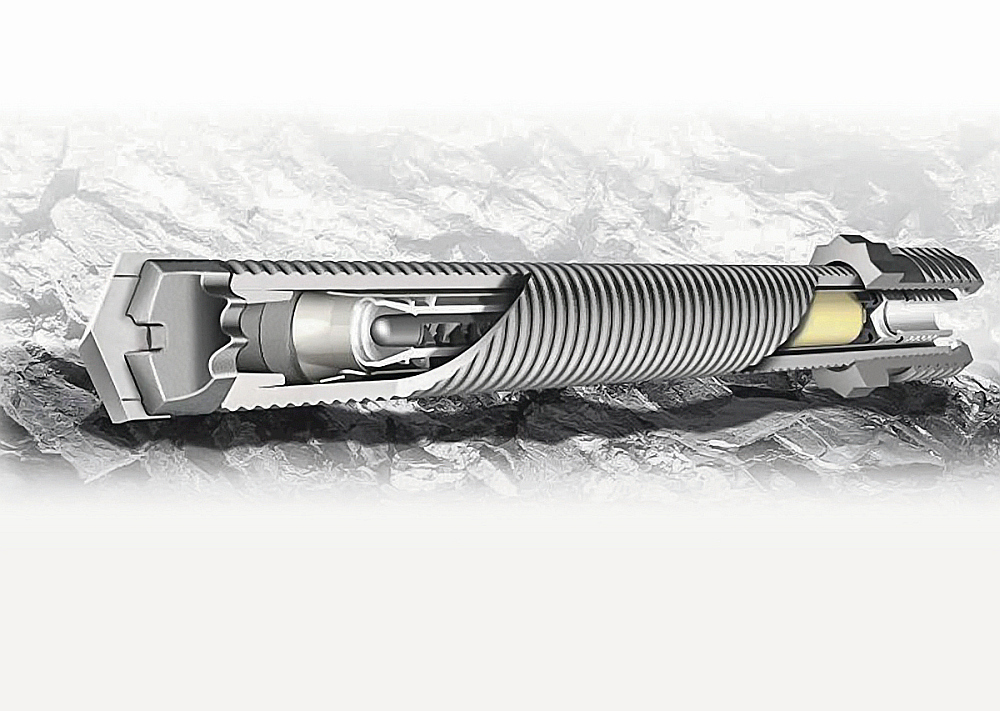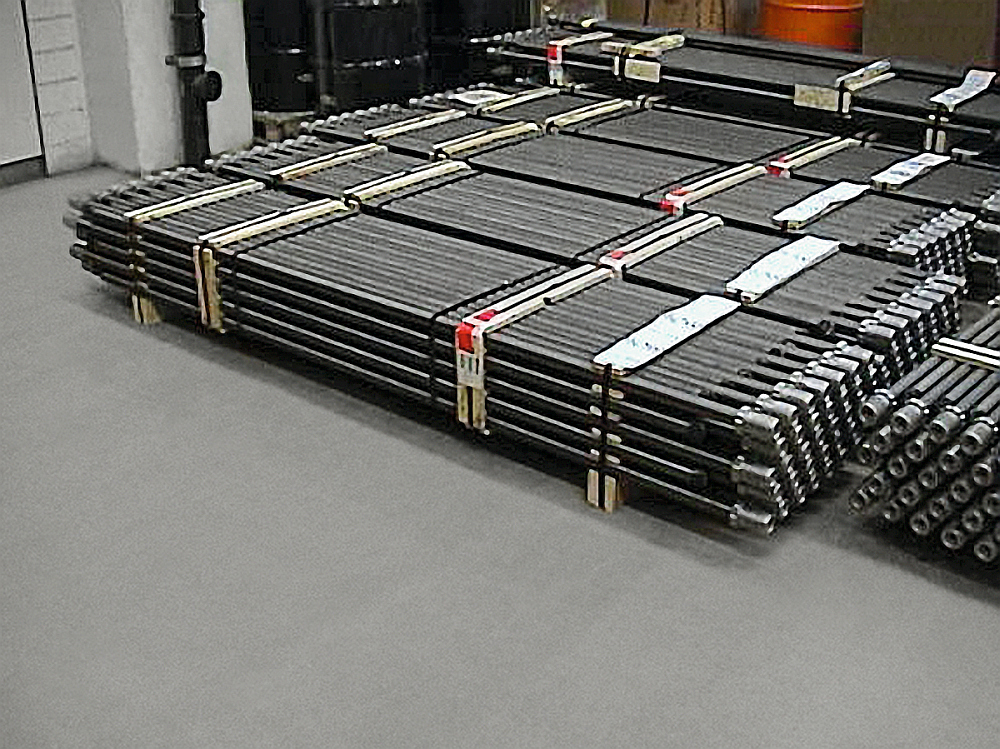 The OneStep Mining Bolt: A Premium Ground Support Product for individual Requirements
In July 2015, DSI entered into an agreement with Hilti AG, Schaan/Liechtenstein to acquire intellectual property and manufacturing assets for the "OneStep" mining bolt.
OneStep is a self-drilling mining bolt which combines the drill head, drill steel, bolt and adhesive resin in a single unit. It offers a unique value proposition since drilling the hole, retracting the drill steel, resin capsule insertion, bolt insertion and setting of the bolt can be done in one single step. This permits faster installation cycles and better installation quality as well as ensuring that the highest safety levels are achieved.
The OneStep has developed a strong position in both development applications around rib support and also in Long Wall moves. Currently, a local manufacturing unit for the OneStep Bolt is being established at DSI Australia that will reach its full manufacturing capacity in the 4th quarter of 2016.
DSI has consciously decided to go against the trend of off shore manufacturing in countries with low priced production conditions and is creating additional jobs and a more manageable and responsive supply chain for customers in Australia.
With this development, DSI sends a clear signal in the development of new and innovative products even if the market space is currently stagnating. The ultimate aim is for the OneStep to become a primary strata support product and an important part of DSI's Mining product portfolio. The OneStep Bolt integrates itself into the high quality offerings of DSI that are focused on providing customers with unique and tailored systems.
The new mining bolt will be fitted with resin cartridges that are locally produced by DSI in Australia and that were included in the offer in 2015. As a resin anchor, the OneStep now provides longer shelf life through the use of DSI's own resin cartridges.
Adam Rainer, who was previously employed by Hilti and was the driver of the OneStep Bolt development, has joined the DSI Team in Newcastle, Australia as Product Manager for OneStep. He will ensure that the OneStep Bolt will be developed into an even more performant system.
OneStep represents an important addition to DSI's product portfolio targeting the premium bolt segment. The product has already proven itself by significantly increasing productivity with several customers.
DSI is planning is to optimize the supply chain of the product and promote OneStep through the well established distribution network of the DSI Group. This acquisition confirms DSI's continuous interest in technically advanced solutions to make Underground Mining safer and more efficient.
Back
More Projects