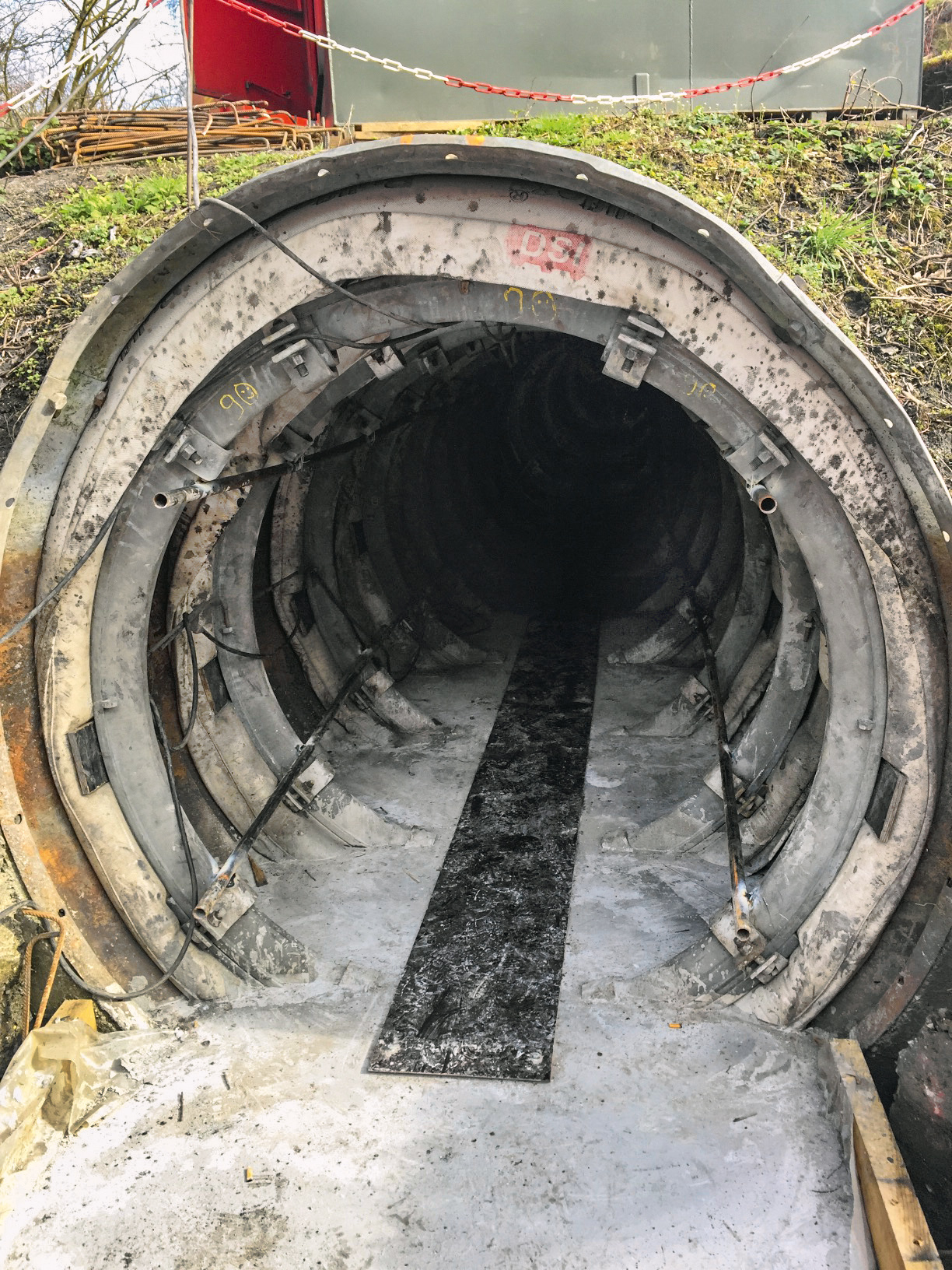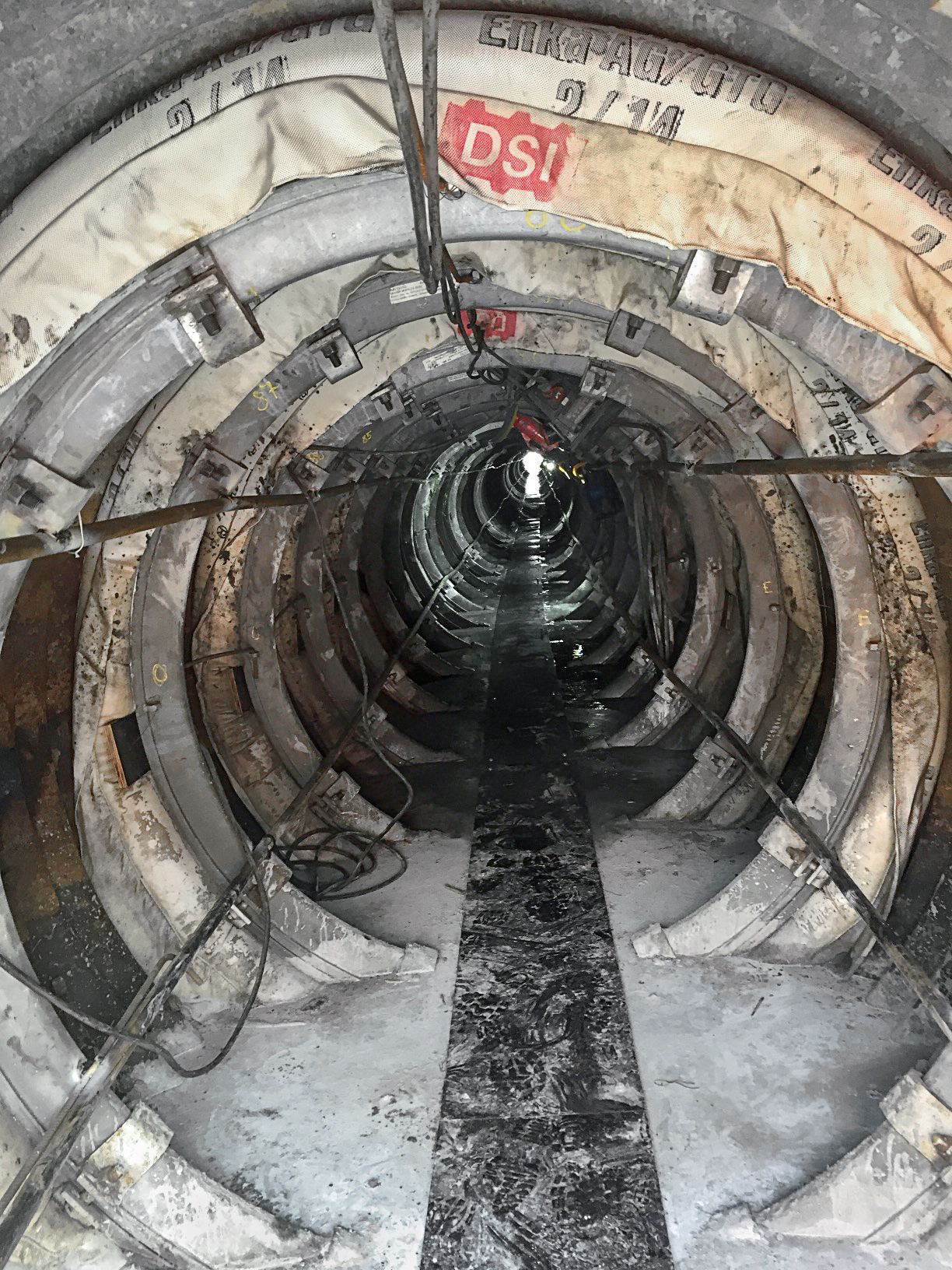 BULLFLEX® Roof Support Backfilling System: Repair of the Wingles Canal near Lille
The 8km long Wingles stream crosses below Federal Road RN 47 between the towns of Lens and La Bassée south-west of Lille in northern France. During inspections using a 3D scan and ground radar, several areas damaged by corrosion were detected on the water-bearing metal tube. The tube had two 4cm and 8cm wide cracks and showed a slight curvature in one area. To safely accommodate the loads of the road located above, the tunnel tube had to be repaired and strengthened accordingly.
During construction work, traffic disruption on the RN 47 road had to be kept to a minimum. Repair work was carried out inside the tube using a protection cage. The sediment carrying water was pumped off to permit installation of ground support.
TH profiles used for reinforcement were preassembled to two round arches, that were then connected forming rings inside the tube and installed in regular intervals. Afterwards, BULLFLEX® groutable hoses were installed into the gap between the TH profiles and the tube wall and were filled using fast setting ready-mixed mortar. Finally, cross linking profiles were installed using bolts.
The 7m long, 320mm Ø BULLFLEX® groutable hoses with integrated filling and check valves ensured a complete closure of the gaps between the tube wall and TH profiles despite the irregular form of the tube.
The BULLFLEX® Roof Support Backfilling System provides a full load distribution instead of point loading and ensured the transition from a passive to an active support system.
Full embedding of the steel profile leads to an enhanced utilization rate and may even allow the use of the next smaller profile type.
Back
More Projects